Factory of the Future, a structuring framework
Frederic Dufour / Feb 18 , 2019
A Factory of the Future is deemed both a label and a framework. It is considered a label as the prestigious award is awarded to the most advanced and best performing Belgian manufacturing industries. The label therefore presents the best Belgian companies with the recognition they are due and rewards the managers who have worked hard to complete the process. Thanks to the prestige it bears, the Belgian manufacturing industry is highlighted and portrayed through a positive light.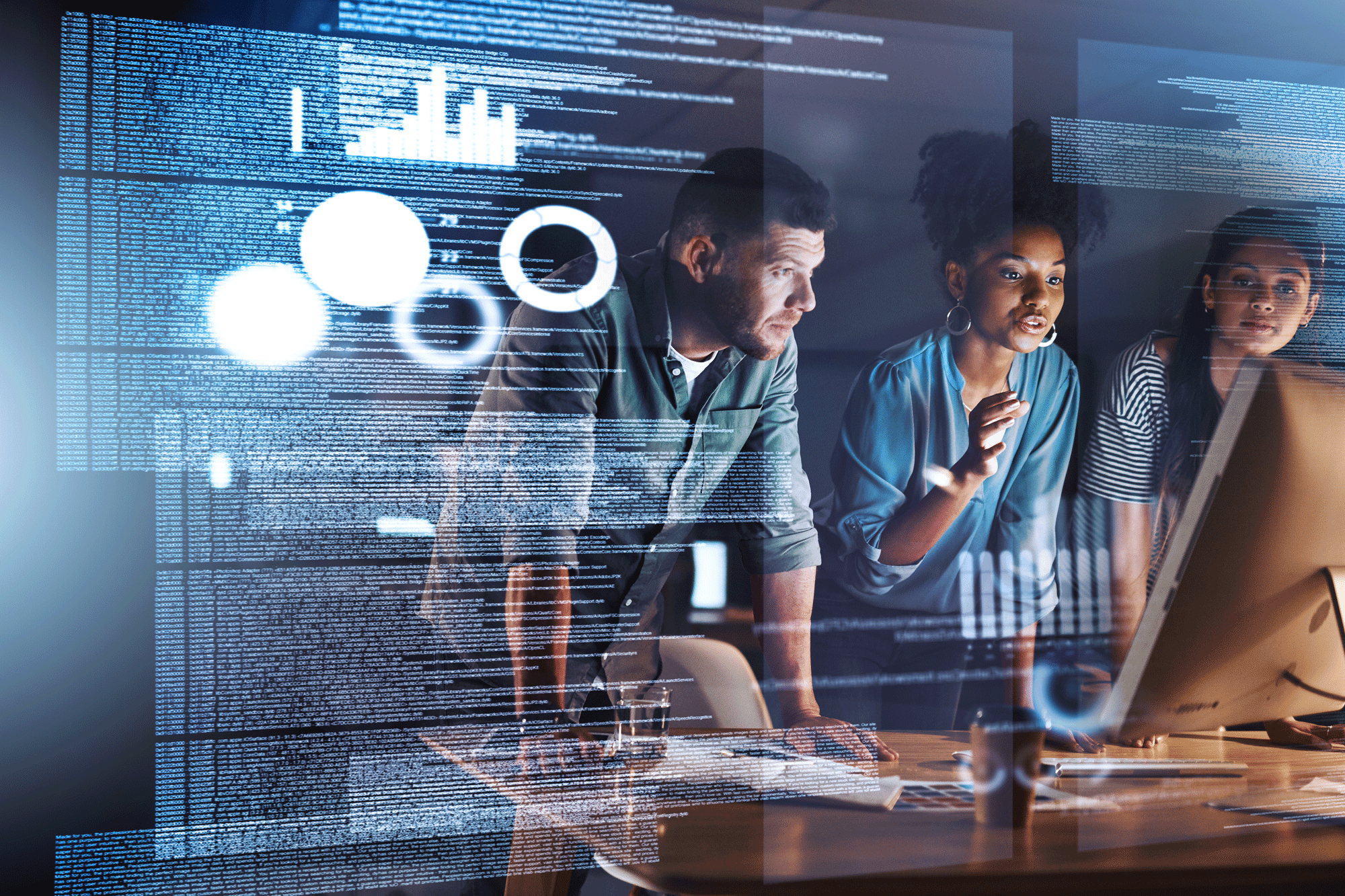 "Factory of the Future" also serves as a structuring framework. This is because the label that materialises the achievement is based on the fulfilment of 7 separate transformations. These crucial transformations are linked to the production processes. The overall framework thus encourages companies to balance their investments and efforts across people, the organisation, technology and systems. 
"Factory of the Future", parent to "Enterprise 4.0", helps companies to identify the right changes to implement in order to optimise their performance. We are honoured that one of our very own clients, STAS, was granted the award "Factory of the Future" for the year 2019, by Agoria and Sirris.  
To achieve the 7 transformations necessary to be identified as a "Factory of the Future", companies must be open to change, and therefore adopt new ways. Habits and techniques previously adopted during the mass production era, must be corrected. By doing so, said companies will rapidly outperform their competitors operating within the same sectors. The 7 transformations are the following: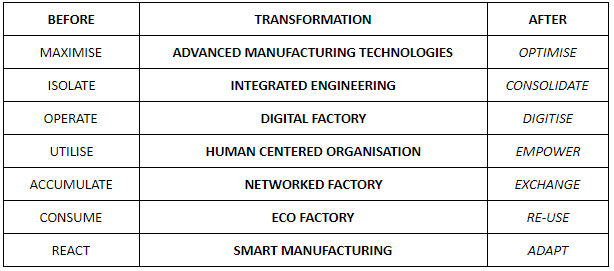 By implementing these changes, tangible and lasting results emerge across the main dimensions of management. Sales are enhanced as sales opportunities and recurring revenues increase. Production is also reinforced as productivity increases and waste is reduced. Human Resources is further involved, and stability develops. Finally, Innovation is boosted as new products multiply along with the introduction of new features.
"Factories of the Future" benefit the companies but, more importantly, all the other stakeholders benefit too. Whether they are clients, managers, employees, partners, supplier or shareholders, each one of them benefits from the increased stability and security provided by these "Factories of the Future". As the current global environment is characterised by unpredictable rapid changes, stakeholders gain trust and investments are subsequently made with greater ease and a mutually profitable, sustainable relationship builds upon these foundations. 
More ARTICLES
You may also like
PlanningForce
In parallel to a renewed communication around the concept of Enterprise Lean Planning, PlanningForce also refreshed its logo. New colors to support a stronger message!
PlanningForce
In this webinar, we present the main aspects of the ELP methodology and demonstrate PlanningForce based on a case study from the manufacturing sector.
PlanningForce
In this webinar, we present the main aspects of the ELP methodology and demonstrate PlanningForce based on a case study from the engineering & construction sector.