Make the most of the rich data recorded at every point in the lifecycle of your projects and activities with advanced analysis and reports internal to PlanningForce.
Make the most of the valuable data recorded throughout the lifecycle of your projects and activities with PlanningForce's advanced analyzes and reports.
DWH
Data Warehouse
ARA
Advanced Result Analytics
ARP
Advanced Reporting
Products
Analytics & Reporting
The products in the "Analytics & Reporting" category allow you to record and structure all data stored in PlanningForce databases for advanced analysis and online reporting. They can also be extended to data external to PlanningForce to perform cross-analysis and produce advanced dashboards.
"PlanningForce is perfectly adapted to our needs and helps us broaden our horizons thanks to the numerous simulations, scenarios and impact analyses that you can carry out thanks to its powerful reporting engine."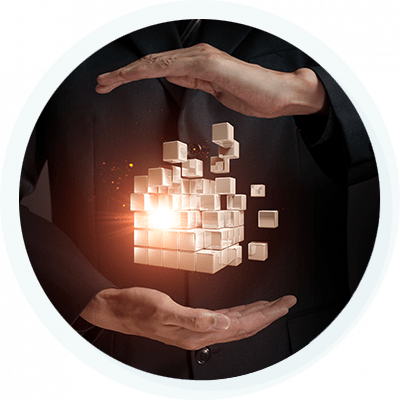 PlanningForce's Data Warehouse structures the data contained in the PlanningForce databases into data cubes. The purpose of the DWH module is to speed up the production of advanced analyzes of planning results as offered by the ARA module. Extended to third party sources (other databases or files such as xls or xml files), it also allows the creation of dashboards and analyzes that combine data from PlanningForce and these other sources into the ARP module. Finally, despite being a proprietary solution, the PlanningForce Data Warehouse can also be used by the customer to feed its own reporting system.
ARA
Advanced Result Analytics
PlanningForce's ARA module provides a comprehensive set of standard reports that present planning results from a wide variety of operational, human and financial perspectives. It allows you to select and compare several simulations on different KPIs. It also allows you to analyze the performance of activities and resources, while taking into account successive progress reports. It is designed to allow the production of specific reports on demand. The reports, both standard and specific, can be exported to different formats (xlsx, pdf, xml, etc.) and shared within the organization, either by e-mail or by direct access.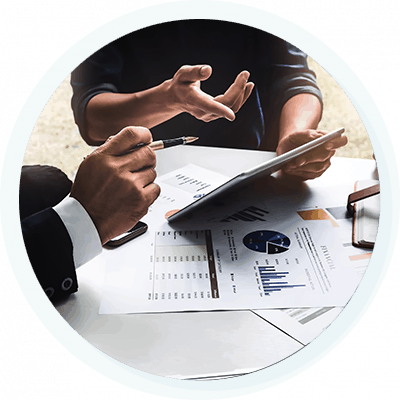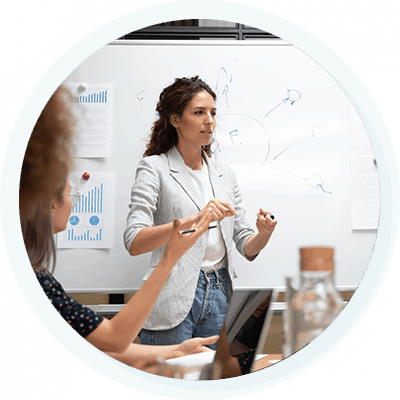 By cross-referencing the data in the PlanningForce database with other data sources from third-party systems and databases, the ARP module enables the creation of advanced reports and dashboards that provide a powerful view of true business performance. Our ARP module can be useful for companies that have not yet invested in a reporting solution or those who find it easier to produce planning-related dashboards directly with our product with the help of our team of consultants and developers.
More PRODUCTS
What fits to your needs