Manufacturing – Automotive
Stas
They lead in
STAS is a Belgian company. It leads in the European trailers industry. Its field is one of tippers and moving floors. STAS has 3 factories in Belgium and 2 abroad. It has been recognised and rewarded as a Factory of the Future in 2019, thriving thanks to innovative processes.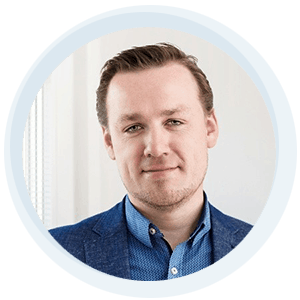 The use of PlanningForce as central planning system, integrated with our ERP and other Information System tools, made it possible to integrate, automate and optimize key processes and management flows (sales, production, resources, procurement, logistics, etc.) and to achieve a fully automated order to production process, raising commercial effectiveness and virtually eliminating delivery delays.

STAS sees its sales steadily increasing. The company was therefore seeking to optimize its S&OP processes in order to offer better service to its customers, at the same time as it continuously increases profit. STAS was looking for a partner to take charge of the planning and scheduling of the ERP it has internally developed.
STAS aimed to optimize production to reduce backlog, and better respect the promised delivery dates. STAS also wished to be able to update their customers regularly about the delivery dates throughout the sales process and optimize their supply and logistics processes.
In order to help STAS, PlanningForce works with the API and the Tactical plan (L2). The person in charge of sales must detail customer requirements on a tool that quickly illustrates the characteristics of the desired product. Once this is done, the characteristics are sent to the ERP which creates a corresponding Work Breakdown Structure. This Work Breakdown Structure is then automatically introduced into the PlanningForce engine for simulation.
In this simulation, a new planning proposal is made based on the placement of the new order and a date is proposed; if the date corresponds to the request, the status is green and the sales person just has to validate it to confirm the placement of the order. On the other hand, if the date does not correspond, the customer can nevertheless accept the proposition or instead, change his request.
Once an order is confirmed, the simulated plan becomes the new official plan and the ERP receives all the information necessary to launch the order for the necessary supplies.
This process is automated. The time elapsed between the sending of the request and the reception of the answer is less than 10 minutes. Furthermore, the plan is updated on a daily basis thanks to the follow up on progress which also provides an opportunity to detect any deviations. If any difficulties were to arise, the new delivery date is communicated to the recipient in advance.